How to Become a Nurse Educator
Are you a licensed RN with a passion for nursing? Do you love to teach and work closely with people? If so, you may wish to pursue the path to becoming a nurse educator. A nurse educator is a professional with experience in the nursing field and an active RN license who works as a teacher, preparing others to provide nursing services. If you want to teach others how to become a nurse, taking the nurse educator career route can be a rewarding choice. There is considerable education and training involved, however, as this is a path open to registered nurses who have a master's degree at minimum. Learn more about what it takes to become a nurse educator with our step-by-step guide.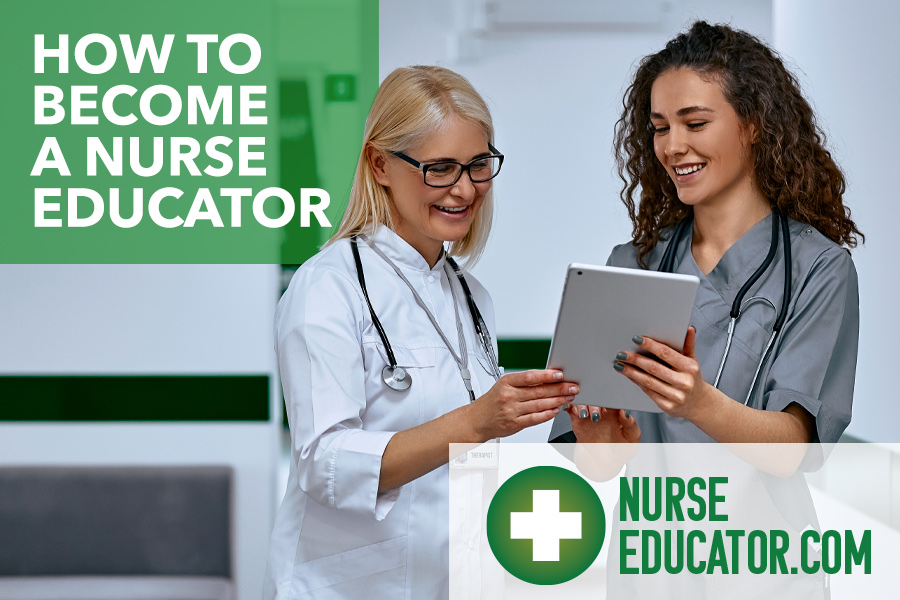 Step 1: Learn the Difference Between Clinical & Academic Nurse Educators
While very similar in scope, there are two main types of nurse educators: the Clinical Nurse Educator and the Academic Nurse Educator. The main difference between the two is where and how they deliver nursing education. Take a moment to think about where you want to work and what you want to teach. These considerations can help you determine what type of nurse educator pathway to pursue. Take a look at the specifics of each type below to learn more.
What Is a Clinical Nurse Educator?
One of the options for your education is to pursue a clinical nurse educator degree. This path allows you to work in healthcare facilities. You will use your knowledge and experience in the field to help support the needs of those who are learning. Clinical nurse educators tend to have very strong leadership skills and hands-on organizational skills. Typically, a clinical nursing educator facilitates the learning process within a clinical setting. They also will prepare for an academic program in nursing education.
What Is an Academic Nurse Educator?
An academic nurse educator is a professional who works at the highest level of educating nursing students. They typically work in nursing schools, community colleges, and sometimes in technical schools that offer nursing programs. These professionals typically teach professional clinical skills as well as best collaboration practices and patient care methods. They tend to have more responsibilities than a clinical nurse educator and may contribute to hospital research.
Clinical Nurse Educator vs. Academic Nurse Educator
| | | |
| --- | --- | --- |
| | Clinical Nurse Educator | Academic Nurse Educator |
| Roles | Clinical nurse educators are responsible for teaching and mentoring nursing staff in a clinical setting. | Academic nurse educators are responsible for teaching and mentoring nursing students in an academic setting. |
| Duties | – Developing and implementing educational programs for nurses. | – Developing and implementing educational programs for nursing students. |
| | – Conducting assessments to identify learning needs of nursing staff. | – Conducting assessments to identify learning needs of nursing students. |
| | – Collaborating with healthcare teams to improve patient care. | – Conducting research to contribute to nursing science and advance nursing education. |
| | – Evaluating the effectiveness of educational programs. | – Serving as advisors to nursing students on academic and career issues. |
| | – Staying current with changes in nursing education and practice. | – Participating in academic governance and committee work. |
| Education | Clinical nurse educators typically have a master's degree in nursing or a related field, and often hold specialty certifications. | Academic nurse educators typically have a doctoral degree in nursing, education, or a related field, and may also hold specialty certifications. |
| Additional Training | Clinical nurse educators may receive additional training in education or teaching techniques to improve their skills. | Academic nurse educators may receive additional training in research methods and statistical analysis to support their research activities. |
| Job Settings | Hospitals, clinics, long-term care facilities, and other clinical settings. | Colleges, universities, nursing schools, and other academic settings. |
Note: This table provides a general comparison between clinical nurse educators and academic nurse educators. The roles, duties, and education requirements may vary depending on the specific institution or organization.
Step 2: Find an Accredited Traditional or Online Nurse Educator Program
Once you have an idea of what type of work you wish to do, you will need to find the best online nurse education program for you. You can choose a traditional nurse educator program, which often means seeking out local colleges or universities. Online nurse educator programs can provide additional opportunities to study at a broader range of educational facilities.
First, start with finding an accredited program. There are several accrediting agencies; the Commission of Collegiate Nursing Education (CCNE) and the Accreditation Commission for Education in Nursing (ACEN) are two trusted organizations that accredit nursing degree programs. Any program you consider should be accredited to ensure you are receiving the highest level of education possible. Choosing an unaccredited program could affect your licensing and certification chances and severely limit your job opportunities.
There are several nurse educator degree levels available, depending on what the student's prior education is like and what type of career they are looking for. These are all found at the master's and doctoral levels – in most cases, nurses will need to have already completed a Bachelor's of Science in Nursing (BSN) degree and hold an active RN license. Click on each button to learn more about the individual nurse educator degree types:
Next, choose the type of learning environment. You have several options:
Traditional education: In this program, you will visit the school you select for your courses in person. You may spend most of your time on campus. Though master's degrees for nursing educator programs do not always require full-time education, traditional educational nursing education programs still require on-site education. Traditional education tends to be ideal for those who benefit from hands-on, in-person learning and who have time to dedicate to the educational process along the school's schedule.
Online education: Online nurse educator programs allow you to complete your education from home, which may provide more flexibility in when you take courses, how many courses you take at one time, and your overall learning process. Online programs tend to be more affordable because they do not require room and board. However, not everyone does well when having to stay motivated and learn on their own.
Hybrid education: For many nurse educator degrees, this is the likely path. It allows students to complete much of their education online but then allows them to complete labs, clinical work, and internships in person. This provides a more flexible educational process but does require some level of in-person education.
Nurse Educator Prerequisites
To enroll in a nurse educator degree program, students typically need to meet the following requirements:
To enter a master's degree program, having a BSN is necessary. If you wish to pursue a doctoral degree, you'll likely need an MSN.
An active RN license
Work experience as a nurse (typically at least two years)
Professional letters of recommendation
GPA requirements (usually 3.0 or higher)
Resume or CV with documented experience
Transcripts of previous education
Step 3: Get Licensed and Certified as a Nurse Educator
To work as a nurse educator, you'll first need to become a licensed registered nurse (RN), which means meeting the qualification within your state to hold an RN license. If you do not already have your RN license, you'll need to start on the path to earning your undergraduate nursing degree (ADN or BSN) and then sit for the National Council Licensure Examination (NCLEX). From there, students typically need to complete the following in order to become a Nurse Educator:
Have at least a master's degree (MSN) in nursing education or a master's degree with a post-master's nursing education certificate. Doctoral nurse educator degrees are also eligible.
Complete the Certification for Nursing Educator (CNE) exam through the National League for Nursing
Nurse Educator Licensing & Certification
Being properly licensed and certified as a Nurse Educator is crucial. Learn more about the certifications available to Nurse Educators to find the right fit for you.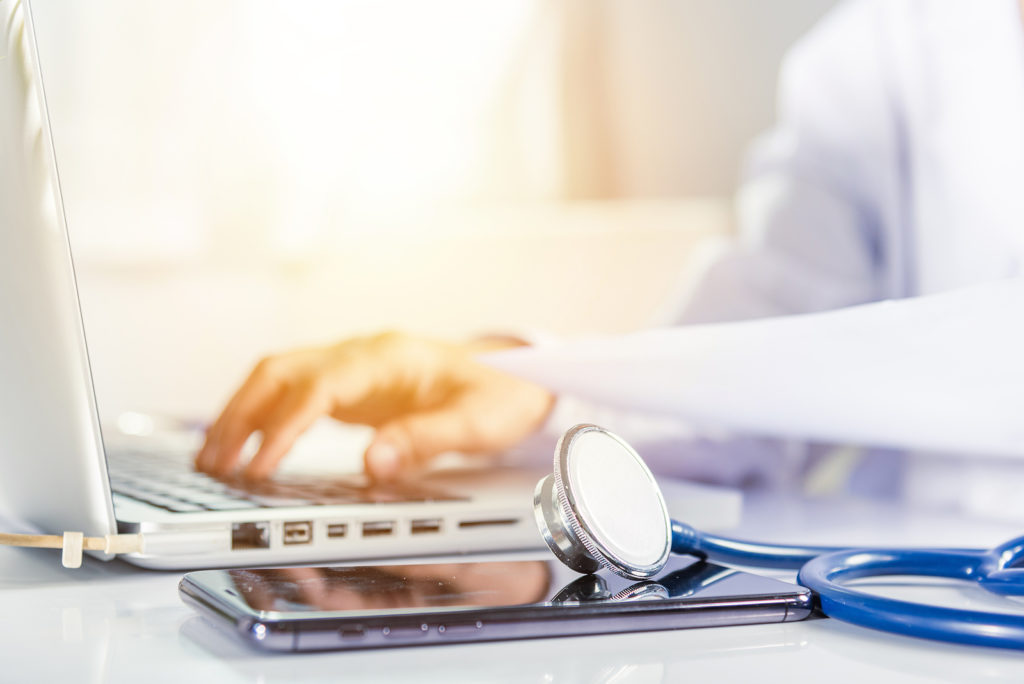 Step 4: Find a Job as a Nurse Educator
The final step to becoming a nurse educator is finding and applying for a nurse educator position. Nurse educators typically work in clinical facilities, such as medical facilities with nurse training programs, or they work as educators in nursing programs at specialized nursing schools, colleges, and trade programs.
Most often, they will:
Provide one-on-one education to students
Support the needs of students over time
Create curriculum and programs that prepare students to become nurses
Provide hands-on training
Aid in communication and skill-building exercises to prepare students
Meet the ongoing needs of students and their employers for nursing education development and continuing education
Nurse Educator Jobs & Resumes
Completing your Nurse Educator degree is just the first step. Landing the job of your dreams is next on the list, and our Nurse Educator Jobs and Resume Guides are here to help you achieve it!
Nurse Educator Jobs
Nurse Educators are in great demand - learn more about job outlook, interview tips, and other pertinent information about Nurse Educator jobs.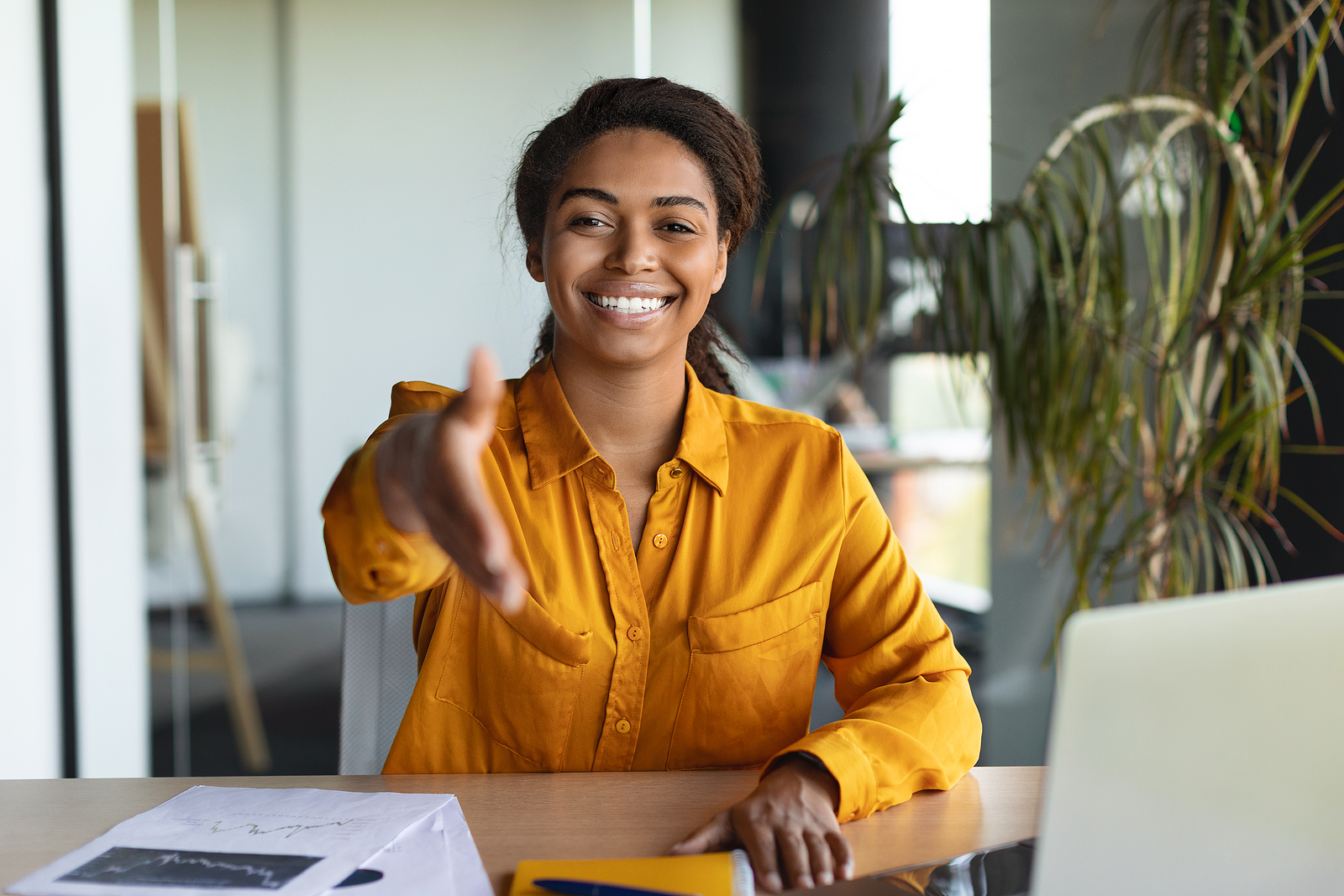 Nurse Educator Resumes
Creating a great resume can prepare you for your ideal Nurse Educator career. Learn the tips and tricks to crafting a Nurse Educator resume.